Sent to you by nunok via Google Reader:
When we first heard about Furby, we took it less seriously, but then as the popularity of it increased we were quite thrilled to see it advance to its finest version. Now, the toy has a new dimension that adds friends called the 'Party Rockers'. These friends can connect with the Furby app for iOS and Android. Of course, you can expect some features not being supported on the new variants. The personality of your Party Rocker will depend on the color configuration you get. 'For instance, If you buy the ditzy Party Rocker, it's going to spill Valleyspeak until its three AAA batteries die'.



The Furby Party Rockers are lively and giggle and laugh when shaken as well as responsive to other Party Rockers and full-sized Furbies. It's aimed at six-year olds so spending $23 on something that's so annoying and gleeful wouldn't harm you much. The Furby Party Rockers will arrive in orange/blue, pink/teal, red/black and teal/purple combinations this spring.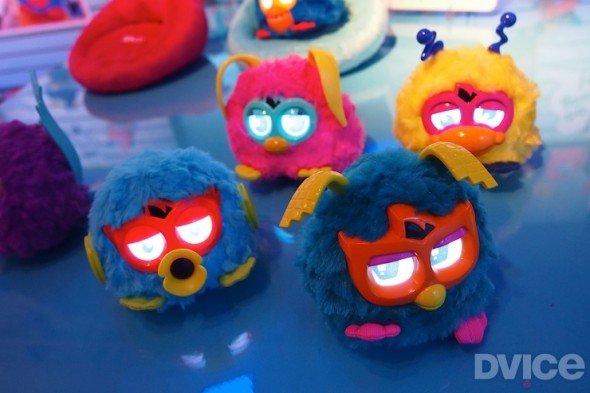 [Dvice]
Hasbro's Furby gets 'Party Rocker' friends is a post from .
Things you can do from here: