Sent to you by nunok via Google Reader:
If you're familiar with Japanese culture (which we're guessing you to be well-versed in, after drowning yourself in Manga and Anime), you probably might've stumbled across the maneki-neko somewhere. Better known as the Beckoning Cat in western culture, this Japanese figurine is considered a lucky charm and is often believed to bring good luck to the one who owns it. Cheeky as always, artist Shane Jessup mixed this traditional Japanese concept into one of Google's brainchild, the Android mascot.



The Android mini collectibles Lucky Cat Series is basically an Android robot mascot available in a dash of bright colors, having its hands waving, just like the maneki-neko! These are designed to, or rather hoped to, welcome wealth, prosperity and protection. Place one of these in your home or business and watch as success and stares pour in! These are available as individual boxed pieces or cases with about twelve in all, enough to spread the good luck amongst your kin and friends. While each of these is priced at about $13, a complete set is priced at $140.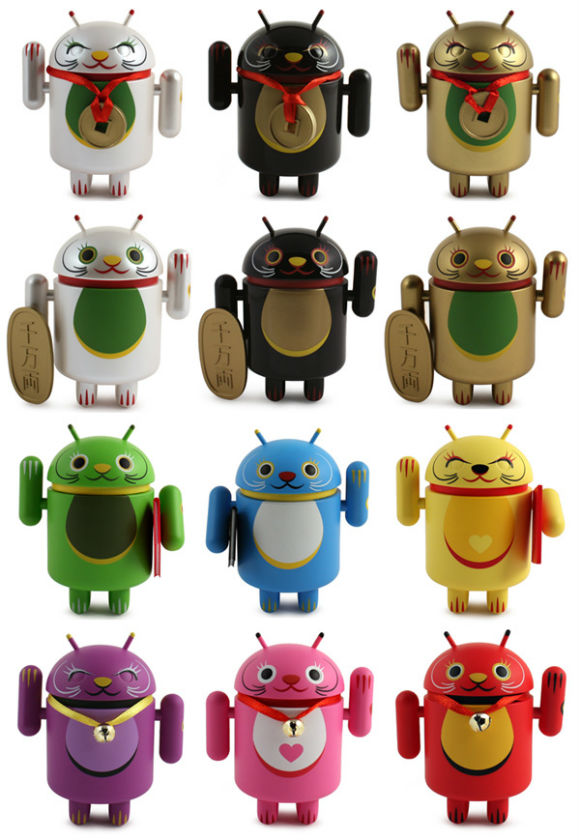 Android Lucky Cat Series brings in luck and prosperity, the Google way! is a post from .
Things you can do from here: